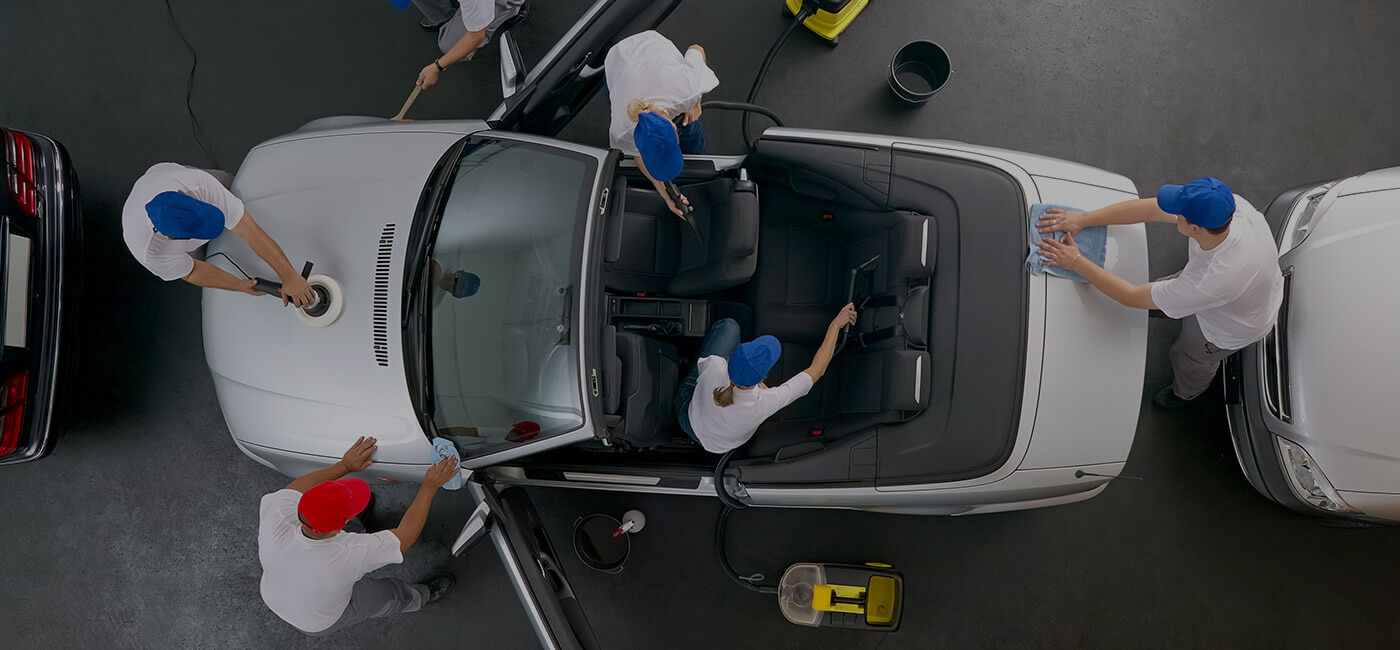 100% Mobile Auto Detailing
CALL NOW (800) 716-56-68
Affordable mobile car detailing in Toronto and the GTA
Auto Detailing Starting at $99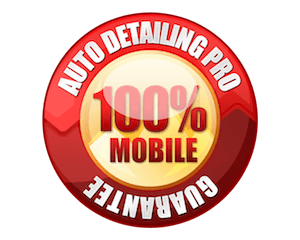 What People Say About Our Autodetailing Service

Angela Gibbons
22:06 06 Jul 20
I have used Auto Detailing Pro several times in the past. Very professional. Excellent work. Alvin from the team Will go the extra mile for the customer.I will keep on coming back

Sandy blake
18:10 04 Jul 20
This is our second time having our car detailed by Auto Detailing Pro. Once again our car looks and feels like it was just wheeled off the showroom floor. The windows are glistening, the leather looks brand new, the carpets are spotless and when you slide your hand across the body of the car, it's smooth like a baby's backside. Thanks for leaving us with a very Clean car!

teetsmi regine
19:36 30 Jun 20
I didn't think it was possible to make our car look brand new again. With two kids, the backseat is always a disaster zone. But Viktor and his team did an amazing job detailing our car last night in our garage. Your work is thorough and flawless. Hopefully it will stay like this for awhile 🙂 I would definitely recommend your company, and use you guys again!!! Thank you!!!!!

Chika Ochia
21:17 29 Jun 20
They really transformed my car, especially the seats. I was so shocked they could clean them so good. Also loved the fact that they were able to come to me with everything they needed.

Sabrina decurtis
21:26 27 Jun 20
These guys went above and beyond with my old Bronco - fixing decades of oxidation and making it look better than new with their incredible gloss enhancement.

natalie vandusenru
08:20 26 Jun 20
They did an excellent job detailing my car! VERY PLEASED. I would recommend Auto Detailing Pro

Dorey Hicks
19:06 24 Jun 20
Left my car spotless! Way better than going to a car wash. Auto Detailing Procomes to you and doesn't miss a spot. Highly recommend, leaves your car looking brand new.

Tharani Manokaran
22:46 23 Jun 20
I have never had my car detailed before. This was my first time. I had coffee and tea stains in my car throughout the front and back seats. This place was amazing. I am more than satisfied with the results. My car looks brand new!!!!! The car looks absolutely beautiful!! I am in complete shock. The price is definitely worth the service and I will 100% recommend this place to everyone and anyone. If you need your vehicle detailed, go to this place. Big thumbs up, thank you!

Rebecca Starkman
23:25 22 Jun 20
Alex responded right away to my information request and was able to come that afternoon. His team was efficient and thorough. They kept me informed about their arrival timing and how the job was moving along. I highly recommend auto detailing pro!

Anna Adams
12:20 15 Jun 20
Highly recommend this team! Our experience each time has been great! Easy to schedule online, show up on time, friendly, experts at detailing and do an outstanding job on our vehicles!! It's super convenient to have them come to our place of work or home. I generally do not write reviews but my experience as well as my co-workers experience was great therefore, want to share with others! So glad we now have these services

Derek lamb
08:47 14 Jun 20
My car looks brand new ! He was able to lift 2 years worth of beach travel, spilled milk, juice, yogurt, crayons YOU NAME IT ! I'm forever grateful and no longer ashamed of my car interior

larry minja
09:26 12 Jun 20
Efficient, Polite, punctual, and very dedicated guys!! Thank you very much for the extraordinary cost effective service. I wish we can arrange for regular visits to clean up and detail my family's cars. Thank you again!

Christopher Gail Jones
19:49 10 Jun 20
The guys at Auto Detailing Pro are excellent at detailing your car. They came on time as scheduled and came prepared with everything they needed to get the job done (even water!). Quick and clean, will definitely hire them again!

Chris zinks
17:08 08 Jun 20
My car was super dirty from kids, dust, spilled milk, you name it. They did a great job! looks like new. friendly staff and great price. we will be Calling them again.

Zehndere Diederichk
18:51 02 Jun 20
Wow! My car looks so pretty again. I've gotten so many compliments and it had been getting pretty grungy before. It was so convenient that they come straight to you. I didn't even need to move my car out of its spot. I will absolutely be using Auto Detailing Pro again once my car inevitably gets dirty again.

Amanda Myers
23:39 01 Jun 20
Great experience today. Yonni was friendly and did a fantastic job. My car looks brand new! I will definitely use them again. Highly recommend!

megan black
16:47 01 Jun 20
hank you Auto Detailing Pro for the excellent job on my tired Jaguar XJ. My 6 year old car looks better than when I picked it up from the car showroom, and I am enjoying driving it again. I cannot recommend these guys enough for any car detailing services required on your vehicle

Jane Smith
18:42 31 May 20
Exceptional service! Very quick and efficient. Car looks brand new. Would recommend to everyone.

Tamica Molllison
12:57 29 May 20
I have had my vehicle detailed many times. I have never been so happy with the my NEW SUV that is my only way to describe my vehicle. Even my vents were cleaned with extreme excellence! I was literally feeling like I just got into my vehicle as it was brand new. I highly recommend this company and there customer service and quick response and availability was there top priority. It is hard these days to find such good care in companies these days. I will recommend this company to everyone! Money well spent! Every penny!

Maxie Robidoux
07:21 27 May 20
The best car detailing service I have experienced. Professional, quality and great value!Auto Detailing Pro team offers a friendly approach from auto consultation to delivering the final product. You get a sense right away that they car about your car and what to make it to your specifications. You will be amazed at what they can do. Real-time updates as well. Very glad I was recommended to this place, they now have a new loyal customer going forward.

Glenn Poulos
19:59 24 May 20
The car comes back looking brand new. I have tried probably a dozen places over the years and these guys are hands down the best. The fact they come to you just makes the service "uber great"!

danny sanchez
09:12 22 May 20
Incredible service and wonderful management. Took care of all my needs.

Had my car detailed by Auto Detailing Pro with fantastic results! Courteous and prompt service. Very pleased with the results.

Maryam Siamardi
00:28 18 May 20
my car had really tough stains on its seats and after getting it detailed by auto detailing pro, all the stains came out and my car looks good as new. i'm very happy with the results and will definitely be a returning customer

Vince corradoxd
19:33 17 May 20
Auto Detailing Pro has performed an excellent job of wrapping and applying ceramic coatings to my Mini and Hyundai Sante Fe. Everything promised and delivered on time. Very professional.

Văn Berill Nguyễn
00:12 15 May 20
Vẻy happy with their service and customer care Recomend it to everyone who is looking for real deal with professional detailing


dan Hering
13:01 14 May 20

ryan towandaho
14:20 12 May 20

kara fultsso
09:41 11 May 20

galicia eckersn
14:57 09 May 20

bella cass
12:11 06 May 20

rita smith
09:32 05 May 20

Gerhardt Dali
12:37 04 May 20

Frederickson Wee
12:02 04 May 20
Great work on my car thanks guys

Craig Lindsay
17:00 28 Apr 20
Very happy with this service. Treated well, advised of arrival time, very flexible. Car looks absolutely brand-new. Plan to use this company again.

Eichhorn Farlow
13:55 21 Apr 20

Colin Carlson
15:46 26 Mar 20

Mark Crawford
14:20 19 Mar 20
Brought my car to this detailing shop and their service was really really amazing A+ customer service Highly recommend to everyone

They are seriously the very best at detailing. He uses the best products and knows what he's doing to both the exterior and interior of the vehicle. Premium service

Christian Camastra
15:20 14 Mar 20
Superb service! We stopped by Auto Detailing Pro for an opinion on a small scratch on our cars paint work. The staff did us a huge favour and buffed out the scratch for free so you couldn't even notice it. I thought i'd write a small review in appreciation....thanks very much! 🙂

Great procedure,never assumed that steam works on cars.I got my car after 3 hours looks & smells brand new Thanks i will for sure recommend you guys

josh gerbie
11:54 10 Mar 20
Brought my truck in for a full detail. Very kind and knowledgable staff, truck came out clean and feeling new. Every nook and cranny was cleaned and dressed without a greasy finish or chemical smell. Extremely pleased with the finished product and final price. Will return!

Plumbing quotes
14:09 09 Mar 20

Faith Antoine
23:12 07 Mar 20
I wanted to let you know how happy I am that I decided to use your mobile detailing services. My car looks outstanding. Your specialist even managed to repair the scratches on the paint. Amazing work. Keep it up!

Elliott Grayson
14:29 05 Mar 20
I had a fantastic experience bringing my vehicle to Auto Detailing Pro . The customer service was fantastic. I had my whole car paint corrected and ceramic coated. The price was great and the quality of work was even better 👍👌

Mark Dulberg
18:01 04 Mar 20
What a pleasure it was having my car detailed. They offered my a spring promotion which included paint protection, this made my car shine like it was better then brand new. The guys at Auto Detailing Pro made my visit super easy and hassle free. Would definitely be back

jean friarns
16:55 03 Mar 20
Absolutely wonderful! My van was beyond rotten/ destroyed as I have 4 young children and it needed to be done badly. Awesome service and very happy with the outcome! Thanks alot 🙂 will be back with my fiance's work truck !