The Ultimate Guide: How to Remove Bird Droppings from Your Car
Viktor Auto Detailing Pro
While the melody of birds adds serenity to our mornings, the droppings they leave behind on our cars are less than harmonious. Acting quickly is more than just about maintaining aesthetics; it's about protecting the longevity of your vehicle's paint.
Why Bird Droppings are Harmful to Car Paint
Bird droppings are an unfortunate inevitability for most car owners. A beautiful sunny day can quickly become frustrating upon discovering an unwanted splatter on your vehicle. While they might seem like a minor inconvenience to some, bird droppings can be quite harmful to your car's paint. Let's delve into the reasons why:
Acidity Levels
Bird droppings are not just organic waste; they contain uric acid, which is highly corrosive.
Different birds have varying diets, leading to different acidity levels in their droppings. Whether it's fruit, seeds, or insects, these diets contribute to the pH levels of their waste.
The clear coat on cars is designed to protect the underlying paint, but it's not invincible. Acidic substances, like bird droppings, can quickly eat away at this protective layer and, in prolonged cases, the paint underneath.
Texture and Composition
Bird droppings might seem soft and mushy when fresh, but they can become hard and gritty as they dry.
Sometimes they contain seeds, grit, or tiny pebbles, which increase the risk of scratching your car's paint when trying to remove the dried dropping.
The combination of the gritty texture and the pressure applied during the removal can create micro-scratches, which are not immediately visible but can accumulate over time.
Baking Under the Sun:
The warmth of the sun does more than just dry the droppings; it bakes them onto the car.
As the car's metal heats up under the sun, it expands. Conversely, as it cools down, it contracts. This constant change can cause the paint to mold around the hardened bird droppings, making them even harder to remove without causing damage.
The combination of the acid from the droppings and the sun's heat can amplify the corrosive effect, speeding up the damage to the car's clear coat.
Chemical Reaction with Car Paint:
Modern car paints and clear coats are sophisticated and composed of various chemicals to ensure durability and shine.
When bird droppings land on the car, the chemicals within can react with the uric acid in the droppings, leading to staining or discoloration. In some cases, even after the dropping is removed, a cloudy or dull spot might remain, indicating damage to the car's finish.
Environmental Factors:
Apart from the droppings themselves, environmental factors can play a role in the level of damage.
If a car is regularly exposed to rain, the moisture can mix with the bird droppings, creating a more acidic solution that intensifies the corrosive effect.
In coastal areas, the combination of bird droppings and salty air can be particularly damaging, as salt can exacerbate the corrosive nature of the droppings.
To sum it up, while bird droppings might seem like a small inconvenience, they are silent destroyers when it comes to car paint. The combination of acidity, texture, environmental factors, and the potential for chemical reactions makes them a significant concern for those who cherish their vehicle's appearance.
Regular and proper cleaning is not just about aesthetics; it's a crucial aspect of car maintenance. So, next time a bird leaves its mark on your car, remember that prompt and safe removal can be the difference between a fleeting issue and lasting damage.
Materials Needed for Safe Removal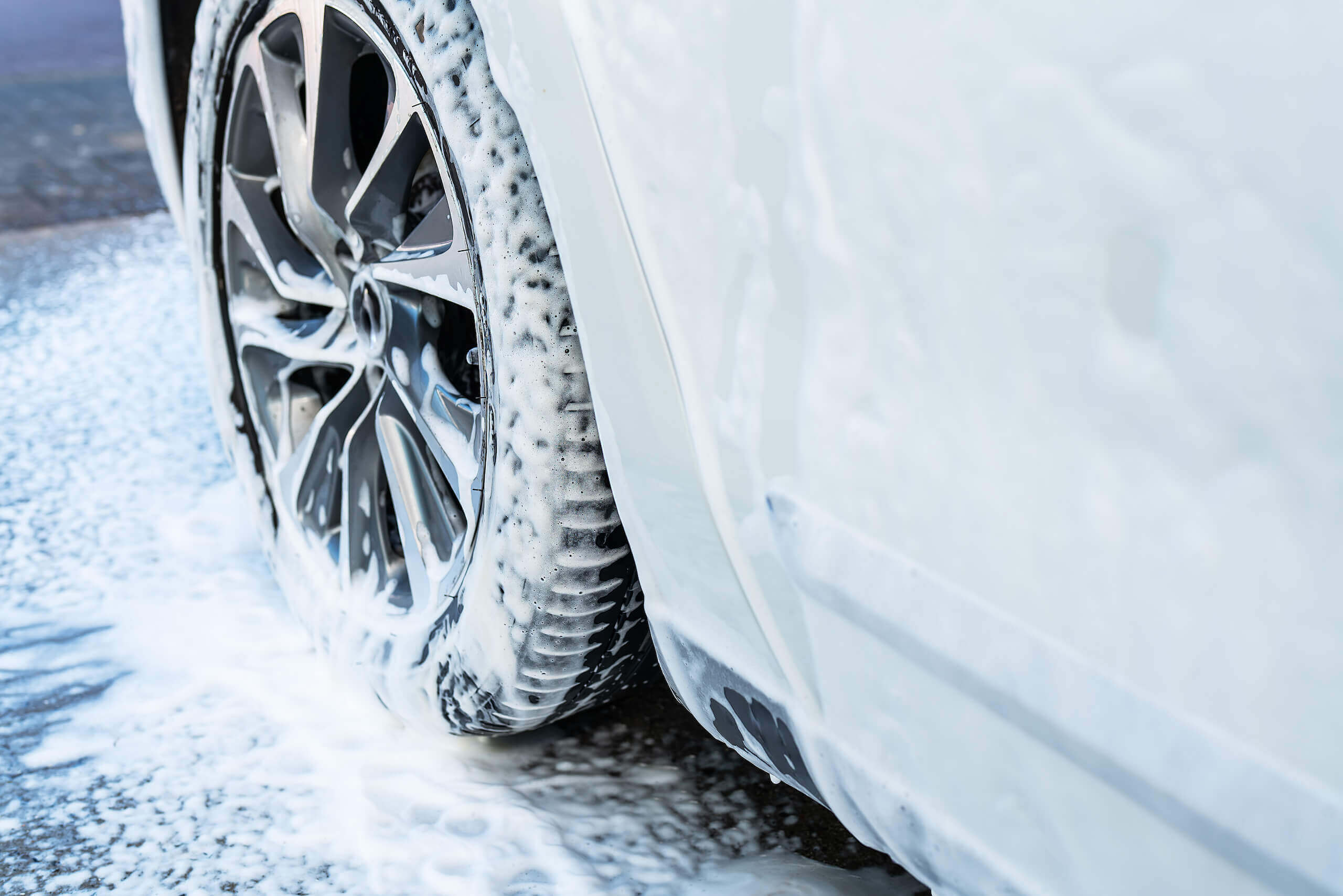 Car maintenance requires precision and the right tools. When dealing with something as potentially damaging as bird droppings, using the proper materials ensures you don't exacerbate the problem. Here are the essential materials and why they are crucial for this task:
pH-Neutral Car Shampoos or Dedicated Bird Dropping Removers
Function: They are specifically designed to break down organic materials without affecting the car's paint or clear coat.
Benefits: Reduces the risk of chemical reactions with the car's paint and ensures a gentler removal process.
Soft Cloth or Sponge
Function: Used to gently wipe away the bird droppings once they've been loosened.
Benefits: Minimizes the potential for scratches and abrasions, especially when compared to rougher materials or brushes.
Distilled Water
Function: Provides a soft medium for diluting and rinsing without the minerals found in tap water.
Benefits: Helps prevent water spots or mineral-induced micro-scratches.
Protective Gloves
Function: Keeps your hands safe from both the bird droppings and the cleaning agents.
Benefits: Ensures hygiene and reduces direct contact with irritants or allergens.
Car Wax or Sealant
Function: Provides a protective layer after cleaning.
Benefits: Acts as a barrier against future droppings and helps maintain the shine and health of the paint.
Spray Bottle
Function: To mist the droppings and keep them moist during removal.
Benefits: Prevents scratching by ensuring the droppings are soft and easy to wipe away.
Step-by-Step Guide to Removing Bird Droppings
Removing bird droppings is more than just wiping them away; it's a process that ensures the longevity and beauty of your car's paint job. Here's a meticulous guide to ensure you don't go about it the wrong way:
Choose the Right Environment:
Why: It's essential to ensure the car surface is cool to the touch.
Tips: Work in a shaded area or during the cooler parts of the day to prevent the cleaning solution from drying too quickly or baking the droppings further into the paint. Using a waterless wash method can help.
Preparation Phase:
Softening the Droppings: Use a spray bottle to mist hot water over the droppings, ensuring that you clean bird poop thoroughly. For tougher spots, a turbo waterless detailer might be useful.
Application of Cleaning Agent: Gently apply the pH-neutral car shampoo or a vehicle safe cleaning solution like dish soap or baking soda on the affected area. It's a no brainer to choose the right product and avoid making the problem worse with the wrong stuff.
Gentle Removal Techniques:
Starting Point: Begin from the edges of the droppings and work your way inwards. This prevents turning it into just an ugly mess by spreading the droppings over a more extensive area.
Technique: Using a moist cloth or sponge, gently rub the droppings away. If this doesn't work, try a paper towel. You can use a damp cloth or wet cloth if required.
Thorough Rinsing:
Why: Ensures all residues of the cleaning agent and droppings are washed away, helping in removing bird poop stains effectively.
How: Use distilled water or club soda to rinse the area, ensuring no soap or droppings remain. For specific spots, bird poop wipes are a good choice.
Drying the Affected Area:
Why: Prevent water spots or mineral deposits which can be just an ugly mess.
Technique: Use a clean, dry microfiber cloth or microfiber towel to pat the area dry, avoiding rubbing. For best results, keep an unscented laundry detergent at hand for cleaning this cloth later.
Protection Phase:
Waxing/Sealing: Once the area is clean, apply a small amount of car wax or a car detailer spray to the area. This detailer spray is precisely what experts recommend with torque detail products being preferred by many.
Benefits: This not only restores the shine but also provides an added layer of protection against future bird dropping incidents or any substance they might leave behind. Additionally, check with your car insurance to see if they cover any damages caused by bird droppings.
Remember, while the process might seem detailed, it's a small investment of time to ensure your car remains in pristine condition. Regular maintenance and timely attention to potential paint hazards like bird droppings can ensure your vehicle remains as dazzling as the day you bought it, especially if you have a freshly detailed car.
Tips to Prevent Future Bird Dropping Incidents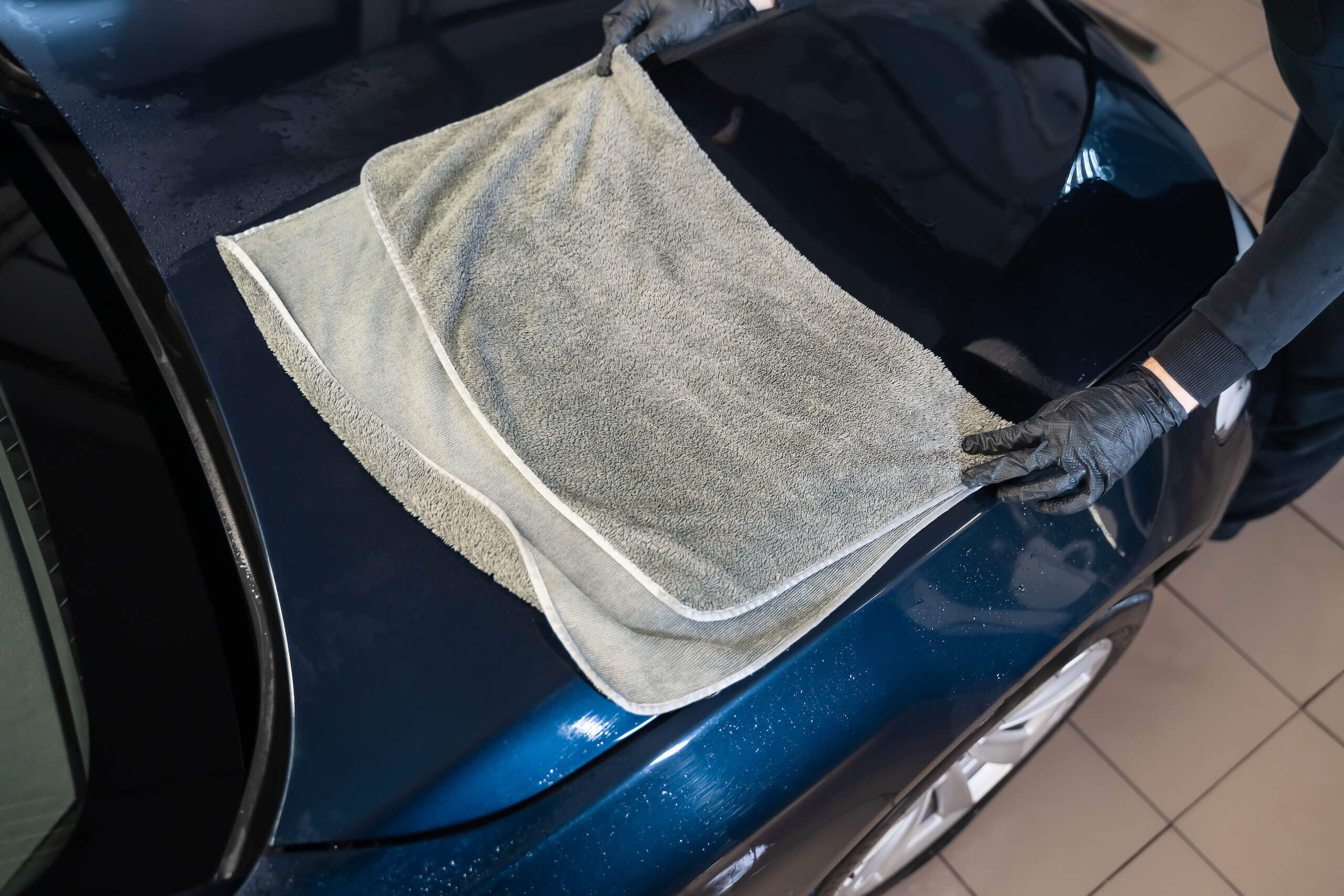 Every car owner has faced the universal enemy: bird droppings or, as some call them, nature's dive bombers. They seem to strike when least expected, often after a full wash, leading to bird poop stain on the body and car seats. While it's impossible to eliminate the risk entirely, several preventative measures can significantly reduce these unwanted avian gifts. Here's how you can keep your car cleaner for longer:
1. Understand the Birds in Your Area:
Local Habits: Familiarize yourself with the bird species around your home or workplace. Knowing where they perch, their migratory patterns, and feeding habits can give you a clearer picture of when and where your car is most at risk.
Nesting Seasons: Birds are more active during certain times of the year, especially nesting season. During these periods, consider implementing more of the preventive measures mentioned below.
2. Rethink Your Parking Choices:
Avoid Trees and Buildings: While parking under a tree on a hot day might seem like a good idea, it significantly increases the risk of bird droppings. Similarly, parking near tall buildings can also pose a risk as birds often perch on ledges or rooftops.
Covered Parking: Whenever possible, opt for covered parking spaces or garages. They offer the best protection from not only bird droppings but other elements as well.
3. Invest in Protective Equipment:
Car Covers: A quality car cover can be an excellent investment for those who park outdoors regularly. Not only does it shield against bird droppings, but it also offers protection against UV rays, rain, and dust.
Temporary Windshield Covers: If you're in a hurry, temporary windshield covers are a quick solution. They might not protect the whole car but will save the most crucial glass part from bird droppings and other debris.
4. Use Reflective or Deterrent Objects:
Reflective Materials: Birds tend to avoid shiny or reflective objects. Consider setting up reflective tapes or hang CDs around your parking area to deter them.
Fake Predators: Fake owls or hawks can serve as deterrents. However, it's essential to move them around periodically, as birds can become accustomed to static objects and recognize they aren't a threat.
5. Maintain Regular Car Maintenance:
Wax and Sealant: Keeping a good layer of wax or sealant on your car ensures that bird droppings don't adhere as readily and can be removed more easily without causing damage.
Frequent Checks: If your vehicle remains stationary for extended periods, conduct regular checks. It's much easier to remove fresh droppings than those baked under the sun for days.
6. Be Mindful of Feeding Birds:
Feeding Stations: If you feed birds in your yard, ensure the feeders are placed far from where cars are parked. Birds will inevitably leave droppings near feeding sites.
Clean Feeders Regularly: Keeping the feeding stations clean reduces the amount of droppings and also attracts a wider variety of birds.
7. Opt for Deterrent Devices:
Ultrasonic Devices: Some devices emit ultrasonic waves, uncomfortable for birds, deterring them from the vicinity. Make sure any device used is humane and doesn't harm the birds.
Gel Repellents: Non-toxic gel repellents can be applied to places where birds frequently perch. These gels are sticky and uncomfortable for birds, making them less likely to return.
8. Natural Deterrents:
Spices: Birds dislike strong spices. Sprinkling crushed red pepper flakes or cinnamon around your parking space can serve as a natural deterrent.
Plants: Some plants, like the Coleus canina, are known to repel birds. Having them around your parking area can reduce the presence of birds.
In conclusion, while birds and their droppings are a part of nature, with a little effort, their impact on your vehicle can be minimized. These preventive measures can keep your car clean, maintain its aesthetic appeal, and reduce the time and money spent on cleaning bird droppings.
Remember, the key lies in understanding the local bird habits, making smart parking choices, and using a mix of deterrents to protect your prized possession.