Is Detailing A Car Worth It?
Viktor Auto Detailing Pro
One of the questions that many homeowners ask is whether or not detailing a car is worth it. On the surface, it might not seem like spending money on detailing a vehicle would be worth it when you could use that money to fix something else in your home. However, if you look at the benefits of detailing your car, you may find that it is worth it after all.
What Is Car Detailing?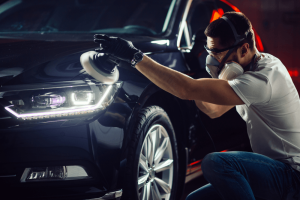 Car detailing is the act of performing a thorough cleaning on automobiles. This can include many enhancements to the vehicle, including applying wax coats and polishing paint, tucking in carpets or other fabric-based surfaces, shampooing upholstery, removing stains from fabrics or carpeting, performing wheel cleaning and tire dressing services.
It can also involve elements of creating a sharp appearance for the car's exterior, which could include applying an attractant to the windows or using a tire shine product to the sidewalls of the tires. Many types of modern detailing products are available to help people enhance their cars. It can range from polishes and waxes to protect surfaces, recipes for homemade concoctions that are safe for particular materials or have special cleaning properties, and services such as steam cleaning the interior of a car to remove smells or freshen up fabrics.
Detailing can make an older car look almost brand-new, or it can simply maintain a clean car that's well taken care of.
Read More : Top 5 Common Car Stains and How to Remove Them
Benefits and Drawbacks
The expenses for car detailing vary depending on how much is done to the vehicle. An average comprehensive detail removes road grime, cleans the outside of the car, washes it inside and out, polishes the paint, cleans the glass and exterior plastic pieces, waxes it, vacuums all of the car's interior surfaces, including floor mats, and adds upholstery protectant to the seats and carpets. The total cost for this can range anywhere from $75 to over $300.
The benefits of car detailing are numerous.
The vehicle will look better and be protected from the elements.

The interior will smell clean and fresh and appear much nicer when it is cleaned regularly.

Car detailing can also increase safety by making lights, brakes, and other features more efficient, but many states require cars to only undergo basic exterior waxing to pass annual safety inspections; this is much less expensive.

Washings happen less often since the grime doesn't build up as quickly as it would otherwise

Better gas mileage since your car is not weighed down with dirt, grime, and other contaminants

Reduced risk of rusting or corrosion on the undercarriage

Leather seats will look better longer and stay conditioned longer

A good detailing job will help protect your investment in a way a wash alone won't
The main drawback of car detailing is that:
Many people find it very time-consuming and laborious to do it themselves. It usually takes several hours to detail a vehicle, which is easily negated by paying someone else.

Detailing products aren't cheap, and if you have a large or complex car, the cost of detailing can add up quickly.

There's an added difficulty getting into small spaces or around rocks on the undercarriage.

It is challenging to get a car detailed when it is being used for business or when the weather frequently changes, so people should keep this in mind before deciding to detail their vehicles.

The detailing products you use will wear off eventually. You'll have to repeat the process every few months if you want your vehicle to always look its best.
Read  more: Best paint protection for black cars
Is Detailing A Car Worth It?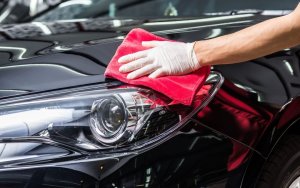 Car detailing has many benefits and drawbacks but generally provides positive results. Those who want a clean-looking vehicle that smells nice and feels fresh will benefit from having their cars detailed. It can also increase the value of a vehicle, especially when it is being sold or traded in. People who have very little time to clean their cars themselves should consider professional detailing services. There are several different types of detailing services that range in quality and pricing, so people should do their research before hiring someone.
Fortunately, Auto Detailing Pro is just around the corner if you need a professional car detailing service in Toronto, ON, and GTA. We are a team of professional car detailing experts who can do a much better job than you. We have the experience and tools necessary to clean your car inside and out, removing all of your vehicle's dirt, dust, and stains.
Another reason to hire our professional car detailing team is that we can help protect your car. We can wax and polish your car to make it shine and protect the paint from fading and chipping using high-quality equipment. Our team can also apply a sealant to your car's windows that will help keep them clean and clear.
Hiring a professional car detailing team is a great way to show your car some love. Let us take care of it and make sure that it looks its best inside and out. You can relax and enjoy your free time while we work on your vehicle. Schedule your appointment today!